MR NICE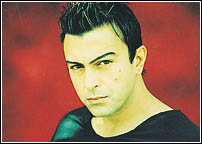 Age: 119
Total Posts: 1124
Points: 0
Location:
United Kingdom, United Kingdom

Bollywood filmmaker Mahesh Bhatt has urged the Pakistani film industry to reinvent itself to come out its present crisis.

Mahesh was speaking at the Meet the Press programme of Lahore Press Club on Tuesday afternoon. "There is a lot of talent in Pakistan, which remains unexplored. You need to explore the potential of your talent. Your talent in music is extraordinary but it is only us who are exploring it. The Pakistani film industry also needs to upgrade its technical facilities," he said.

Mahesh said that he visited Evernew Studios and saw the shooting of director Sangeeta's film.

Lollywood star Meera is acting in Mahesh's upcoming film 'Nazar'. Speaking about the project, he said "I approached Meera because I spotted the talent in her. And she has done excellent work in the film, which we hope to release in India by February. I hope that the Pakistan government allows it to be screened here as well.

"It is a female oriented film like Dil hai kay manta nahin and Sarak and I think it would prove to be a great hit."

About a query that why Pakistani stars are not given major roles in films, he accepted the view but said that he had cast Meera in a major role. He was of the view that with the increase in contacts with Pakistani artistes things would change in future.

He said that joint film productions was a good thing. "I cast Mohsin Khan in my film. It was a successful film but a group of political hardliners was against it," he said.Mahesh praised famous poet Qateel Shifai who wrote some songs for his films. He disclosed that music director Annu Malik owed his success to the great poet.
Praising the beauty of Lahore, he said that the city had its own beautiful colours which are unmatched.