MR NICE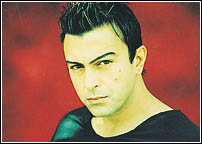 Age: 119
Total Posts: 1124
Points: 0
Location:
United Kingdom, United Kingdom
After a gap of nearly 8 years Javed Fazil has decided to direct a film for Sajjad Gul. I read some where before that he was directing a film for Shoaib Alam. Any how the music director for the film is Jawad Ahmed and this will be his second film as music director after "Moosa Khan". Jawad Ahmed is going to India soon to recored the music.

These are the only details which I have. I hope we see Amna Haq in this film with Shaanie boy.