MR NICE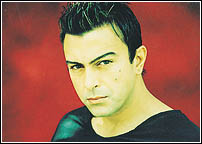 Age: 123
Total Posts: 1124
Points: 0
Location:
United Kingdom, United Kingdom

Two Bollywood stars, Juhi Babbar and Manisha Koirala, will perform for the first time on the Pakistani silver screen in an upcoming flick called Piyas. The film will be produced by Khalil Rana.

The film will be shot in Germany and will star veteran Indian actor Raj Babbar's daughter Juhi Babbar, and celebrated heroine Manisha Koirala, of Dil Say fame.

Ms Babbar will come to Pakistan in November to sign the contract and Ms Koirala will finalise the deal by the end of this month. The Indian actresses will star opposite local actor, Ahmed Butt. The film will be marketed in India and overseas. The producer said Mr Babbar left for India on Monday evening and very pleased with the reception he had received in Pakistan.