MR NICE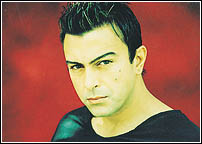 Age: 123
Total Posts: 1124
Points: 0
Location:
United Kingdom, United Kingdom
Shan has just engaged the services of the elegant fashionist Freiha Altaf to give that much need touch of class to his image. And one must admit that he couldn't have found a more able and apt promoter.

For the results of this new arrangement have already become quite evident from the very start. Shan's appearance in the enormously gripping Fuzon video Khamaj, the ad campaign for Mobilink and the upcoming mega-budget commercial for a leading international beverage company all speak for themselves and the dividends that Ms Atlaf has managed to bring for her client.

More on this front is the news that Freiha is also working on Shan's website - which she promises would be different and dynamite.

Farieha Altaf is also doing the publicity campaign for Syed Noor's upcoming flim "786" based on the touchy subject of Sunni and Shia conflict.

Others stars are also in the process of hiring professional Publicity managers.

Very interesting.