Auto Development Policy 2016-21 is found useful for local auto industry as various automakers started the manufacturing of the new 
vehicles
 in the country with the provision of new incentives under this auto policy of the government. Various local automobile makers including Kia, Renault or 
Hyundai
 prepared to enter in the local market and they got the status of Greenfield and brownfield status by the authorities and now the government has given them the category A Greenfield status to the two new automakers including Topsun Motors and Pak China Motors. They set up their assembly and started manufacturing in the country to produce quality vehicles.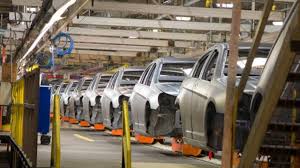 The auto companies received the Greenfield status raised to 10 in total and they are operating in Punjab. It is committed to expand the services across Pakistan and Pak China Motors has the same registered addresses as the Karakoram motors. The Greenfield status has been granted to the companies under the condition that the companies will follow the rules and regulations, which are set by the government under auto policy 2016-21.
The companies, which got the Greenfield status are given as under:
• Regal Automobile Industries Limited
• Kia-Lucky Motors
• Hyundai-Nishat
• United Autos
• Khalid Mushtaq Motors
• Foton JW Auto Park, owned by JW SEZ (formerly Ruba SEZ)
• Sazgar Engineering Works
• Master Motors
You can define the Greenfield investment as the installation of the new and independent automotive assembly and manufacture the facilities by the investor to produce the vehicles, which are not assembled / manufactured in Pakistan. 
Greenfield Incentives:
• Duty free import of plant and machinery to set up the assembly and manufacture facility on the one time basis
• Import of 100 vehicles having same variant in CBU form, and 50% of current duty for test marketing after starting of project
• Concession rate of custom duty @ 10% on non localized parts and @25% on localized parts for 5 years in order to manufacture cars and LCVs
• Import of all parts at current custom duty, which is applicable to non localized parts to make trucks, buses for 3 years
• The existing motorcycle industry policy is approved by the government and it is notified by the FBR under SRO 939(i)/2013 and SRO 940(i)/2013 will continue.