MR NICE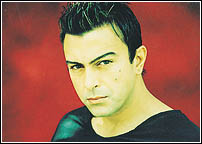 Age: 123
Total Posts: 1124
Points: 0
Location:
United Kingdom, United Kingdom

Pervaiz pledges support to bolster film industry

LAHORE: Chief Minister Ch Pervaiz Elahi on Monday pledged support to the film industry but with an advice to keep their work within the confines of decency.

Laying the foundation-stone of Arts Achievement Academy, Pervaiz Elahi also announced an assistance of Rs 15 million for the academy, which is the brainchild of acclaimed actor Umar Sharif. The academy would provide new talent with an opportunity to practice the art of acting, singing and production.

"The need is to provide healthy entertainment to people but within the boundaries of our culture and tradition. A work violating these norms not only proves adverse to the viewer but also broods over the talent of an artist," Pervaiz Elahi said.

The government has decided to allocate Rs 200 million in the next budget for the film industry after deliberating ways to improve the declining industry, the chief minister added.

He said the government would avidly support ventures for bolstering the film industry and involve the federal government for provision of funds. He maintained that the government knew that arts and culture provided an important foundation in supporting the pillars of civility in a society and had designed a comprehensive plan in accordance with its belief. "We are constructing buildings on the pattern of Alhamra Cultural Complex in Rawalpindi and Faisalabad. Later, such facilities will be extended to DG Khan and other areas," he said. Punjab required institutions where artists could demonstrate and improve their work, the CM said and added construction of a grand shopping mall on the Ferozepur Road would house four cinemas.

Besides, the government was building an IMX theatre on the MM Alam Road in collaboration with private sector, he said, adding the inclusion of new cinemas would provide the filmmaker a better market. The Punjab government was committed to betterment of the living standard of the people as evident from its schemes upgrading and overhauling infrastructure and education and health sectors, he said.

The chief minister spread laughter, when he said he and Shujaat Hussain were studying in class Vth, when Khalid Abbas Dar was their senior in the same school. "He (Dar) was still in school even when we proceeded to collage."

Earlier, speaking on the occasion, Umar Sharif said the academy would pay senior artists for grooming the young talent and added it would provide support to artists, who were often left financially stranded in the later stage of their career. He appealed to the government to lend a help the film industry, which could be used to spread culture and message across the world.