MR NICE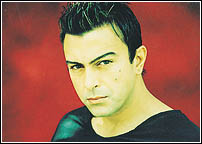 Age: 122
Total Posts: 1124
Points: 0
Location:
United Kingdom, United Kingdom

Light drizzle continued through most of Thursday but on the art and culture scene the drought that began in June continued in July. No worth mentioning showbiz activity has recently been witnessed apart from the Pakistan National Film Awards, which were hit by pandemonium and lot of controversy. Most of the showbiz personalities are not in Pakistan these days. Some of them are on vacations while others, as always manage to schedule showbiz assignments abroad during summer.

Pop singers Ali Azmat and Salman Ahmed are currently on tour of UK and USA. They are expected to return by the end of this month or first week of August. The duo reportedly also performed at the Live 8 music rally in London.

Singer Najam Shiraz is in USA and may extend his tour while Sham Churasi Gharana pop sensation Rafaqat Ali Khan is these days performing in Toronto. He will also perform in Montreal and Vancouver before coming back. Earlier, he was in India recording songs for Rakesh Roshan's next movie, which has not been titled yet. Singer Humaira Arshad and hubby Ahmed Butt are in USA.
Ali Zafar is beating the heat at the Paradise Point in Karachi but hope to leave for USA by the end of this month. The members of defunct band Nexus including Imran are all set to leave for UK. Popular singer Jawad Ahmed is also leaving for India to prepare music for a film of UK-based producer Shoaib Alam.

Shamyl Khan is leaving for Dubai on Saturday in connection with the shooting of film 'Reward and Punishment'. The film to be dubbed in Arabic and Persian also has Veena Malik and Shakeel in the cast. They too are leaving for Dubai. Film legend Nadeem Baig is already in UAE and reportedly is planning to buy a flat in Sharjah. Maria Wasti and Saleem Sheikh are in Dubai these days to play cameo roles in an Indian flick. Jawed Sheikh the moving force behind such assignments often shuttles between Mumbai and Dubai and could be in any of these two cities. He certainly has no plan to come back in Lollywood in the recent future.
Reema is in Bangkok for postproduction of her film 'Koi Tujh Sa Kahan' while Meera is also not in Pakistan in connection with her pressing Bollywood engagements.
Super models Vaneeza Ahmed and Amna Haq are visiting USA these days. Actress Nisha is also in America. She was supposed to return on July 1 but has reportedly extended her stay. The shooting of film 'Dil Say Dil Tak' has been delayed due to her overstay. Fashion designers Nicky and Nina are in England looking for new inspirations. Reportedly, model Iman Ali is also in Europe in connection with a film project.

Senior artiste Ali Ejaz is in Mumbai these days signing Indian singers and film personalities for shows in South Africa and Pakistan.

The weather has become pleasant after the rains. Many stars that had gone in hibernation due to the hot and sultry weather may be back on the showbiz scene with a few outdoor farmhouse parties.