Indian batter Shreyas Iyer said that he would invite his coach Pravin Amre for dinner after 
recording his maiden Test century against New Zealand 
on Friday.
Iyer, who made his Test debut for India in the ongoing first Test at the Green Park in Kanpur, made 105 from 171 balls at the strike rate of 61.4.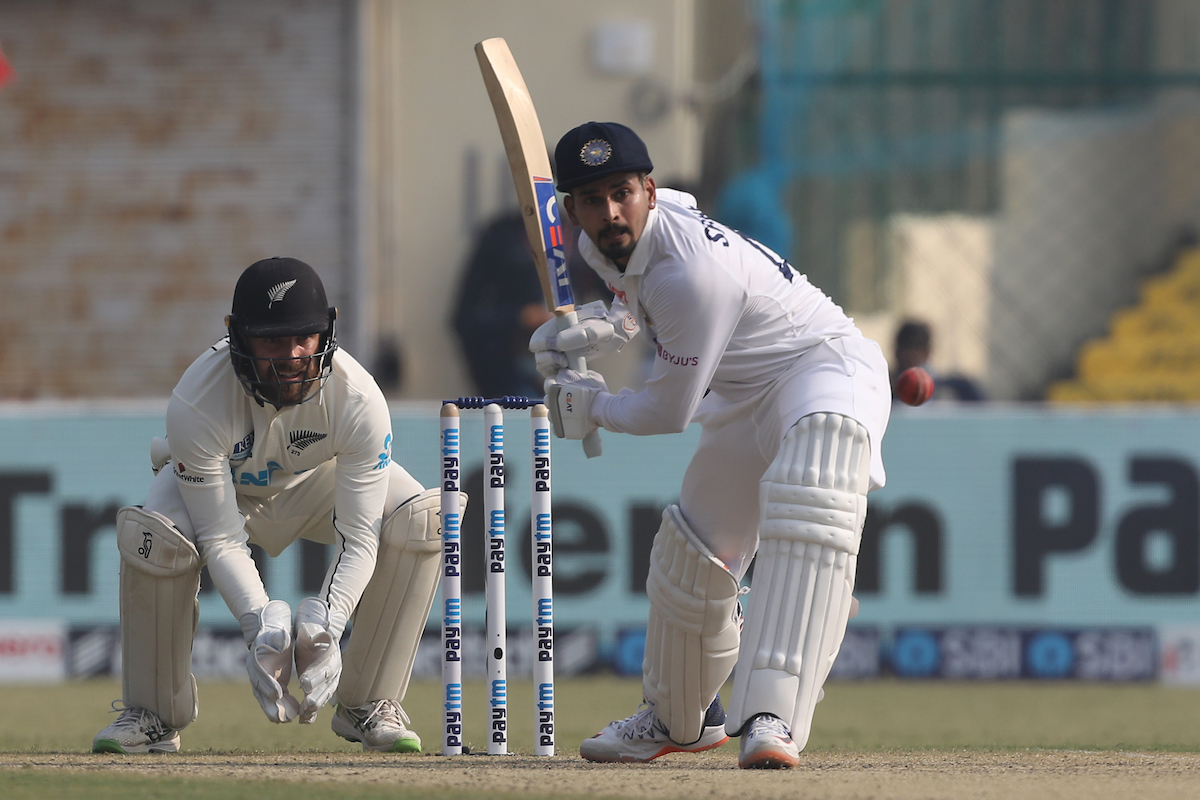 Shreyas Iyer gets maiden Test hundred on debutIyer added 30 runs to his overnight score of 75. He flicked Kyle Jamieson for a four on the first ball he faced in the day.
Iyer didn't stop his attack against Jamieson, smashing three more boundaries against him before he got a couple of runs to bring up his maiden hundred in the 92nd over.
Your main achievement would be when you receive the Test cap: Pravin Amre To Shreyas IyerAmre is also the assistant coach of Delhi Capitals, of which Iyer was the captain until IPL 2020. Iyer said that Amre had told him that his real achievement would be to receive a Test cap for India.
"So after today's game, not game, basically after today's century, I'll message him and invite him for dinner," Iyer said after the second day's play against New Zealand.
"Pravin sir obviously, whenever I go for training, he keeps on saying that you have achieved a lot in your life, you have been the captain of an IPL team, you have scored so many runs, this and that, but that was in white-ball cricket.
"But your main achievement would be when you receive the Test cap, and I am sure he would be really happy when I received it," he added.
Iyer was part of India's Test squad in the 2017 Australia series at home. However, he was named a reserved player for injured Indian skipper Virat Kohli in the fourth Test.
Iyer was a constant presence in India A tour teams but had to wait a long time for his first opportunity to play for India.
The 26-year-old player said that he had got an opportunity and felt great after scoring a century on his debut.
"I didn't not think that I lost an opportunity, I think in a way that I did not get an opportunity. Now I got an opportunity in Tests and in the first one, I scored a hundred. That feeling is different, and I cannot express it," Iyer said.
India were bowled out for 345, and in its response, New Zealand openers Tom Latham (50) and Will Young (75) remained unbeaten in an unbeaten stand of 129 at the end of Day 2.