MR NICE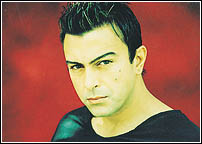 Age: 122
Total Posts: 1124
Points: 0
Location:
United Kingdom, United Kingdom
Reema is going to direct another movie. The script of the movie is about the young generation. Khaleel-ur-Reh-man Qamar, the writer of the movie, has almost completed the script

The music unfortunately is going to given by some third rate indian music director which is very sad and a bad choice by Reema.

One of the reasons why KTSK did so well because of the brilliant music by the late Amjad Bobby.

The new film by Reema will also have special computer effects.

It is hoped Reema will start the shooting of new film soon.