MR NICE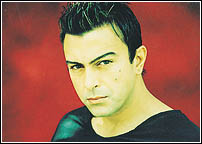 Age: 122
Total Posts: 1124
Points: 0
Location:
United Kingdom, United Kingdom

LAHORE - The coloured digital version of historical epic 'Mughal-e-Azam' considered the greatest film ever made in sub continent failed to attract cinegoers on the first day of its release. The first two shows of the film were not packed to full capacity.

Films in Pakistan are mostly released on Friday but Mughal-e-Azam was an exception with a Sunday release at only Gulistan cinema. The film will be released in other cities on June 2. The premiere of the film was held on Saturday with a lot of pomp and show.

Rashid, manager of Gulistan Cinema, said the film was released without any publicity. "Most of the people still do not know that 'Mughal-e-Azam' has been released in the country. The film will definitely draw crowds in the coming days when people would come to know about the release," he explained.

The film was released in a hurry with a single print as producer's UK-based son Akbar Asif wanted it to be the first Indian film to hit Pakistani cinemas after 24 years.