Top Stories
Sunday December 14, 12:10 PM
Pakistanis want to reach out, I saw it: Urmila
By Subhash K. Jha, Indo-Asian News Service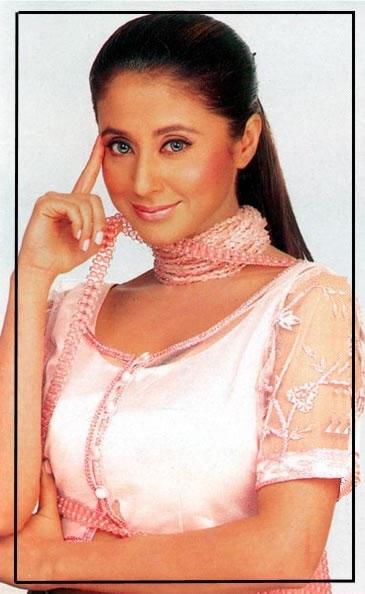 Mumbai, Dec 14 (IANS) Bollywood actress Urmila Matondkar, just back from Pakistan, says Pakistanis are dying to reach out to Indians and that people in showbiz can contribute to current peace moves.
"I want to tell everyone here that Pakistanis do want to reach out. I've seen it myself," she said in an interview with IANS after a hectic three-day visit to Pakistan where she was mobbed by fans and admirers.
Her colleagues in the Indian movie industry, she felt, also needed to go to Pakistan and see for themselves the warmth for Indians out there.
Excerpts from the interview:
Q: In what way was your trip to Pakistan fruitful?
A: In every way it was tremendous! I wish all of India could see Pakistan through my eyes. The minute I entered their country through Wagah an entirely new world opened up for me. Everyone, from their security forces to civilians, came forward to greet me. How wrong it is of us to believe only we're making peace moves.
Q: What was the purpose of your visit?
A: I went to Pakistan as the UN's peace ambassador to work in a 25-minute short film called "Moving Closer", which will be screened at the SAARC meet (next month in Islamabad).
Admaker Prahlad Kakkad also made a music video with me as part of the short film. For three days we were treated to unconditional warmth and love. I was aware of the popularity of Bollywood stars there. But until I saw it first-hand I didn't know how popular they were. As I interacted with the press and people in Pakistan I realised we from showbiz have to go beyond the glamour aspects of our personalities to address the peace issue across the border. That's exactly what I tried to do.
Everyone wondered whether the "Rangeela" girl could address a mainstream press meet in Pakistan. Once I spoke from my heart it became clear that I wasn't just a glam gal. I reminded the Pakistani media that nations are built by the people and it's in our hands to alter attitudes.
Q: Was there any nervousness about the security?
A: No, none at all. I roamed freely and happily on the streets of Lahore. I feel it's very unfair of us to sit on this side of the fence and judge the reality. I'm not a political activist. But I happen to believe in India-Pakistan friendship since long before I did Amrita Pritam's "Pinjar".
My father has been a part of an organisation in Mumbai called Pakistan-India Forum For Peace for almost 25 years. Every three years they have a meeting in Pakistan or India. It's unfortunate that an organisation doesn't get noticed in the media for peace efforts unless a glamorous personality is involved. In Lahore I met members of the Rotary club in Chennai who had gone to Pakistan for the same purpose.
Q: Is this the politicisation of Urmila Matondkar?
A: Not the least. I'd like to keep myself as far away as politics as possible. I'm an actress who's using her stardom to take India towards peace with its neighbour.
Q: Did the Pakistanis relate to you as an actress?
A: Oh they knew everything about all my films, about my looks in each film. We discussed the possibility of releasing some of our films in Pakistan. I met two Pakistani actors, Resham and Shamil Khan, who participated in the music video with me. I agreed to do the music video only because it was part of the UN's short film. Earlier I've turned down dozens of offers to do music video.
Q: Do you think your motives will be misconstrued?
A: I don't want to think about it. As for doing it for publicity, by the grace of god I've had three highly talked-about releases this year. Publicity is coming out of my ears.
Believe me I wasn't uncomfortable about answering so-called uncomfortable questions on India-Pakistan relations. My mind and heart were clear. Out there the scepticism about my motives was washed away. I hope the same happens here. They asked me about the Pakistan-bashing in Hindi films. I told them I couldn't speak on behalf of all my colleagues. But there're people like Shah Rukh Khan, Akshay Kumar and me who refuse to talk against Pakistanis in our films.
I told them negative thoughts are always heard more. The boy who shouts the hardest in the classroom gets heard first.
Q: What do you feel about Pakistan-bashing films in Bollywood?
A: I'm far too inexperienced to comment on the works of the veterans (who make such films). But we must realise that all of us, in any part of the world, are humans. I want to tell everyone here that Pakistanis do want to reach out. I've seen it myself. I've sat on the roads of Lahore, bought 'jootis' (footwear) and eaten tikkas sitting on the pavements. From the panwala (betel-leaf seller) to the elite, everyone gave me only warmth and love. Let's move ahead. I want to know why is it that every time an Indian visits Pakistan, or vice-versa, he returns home teary-eyed?