afridi_hasnat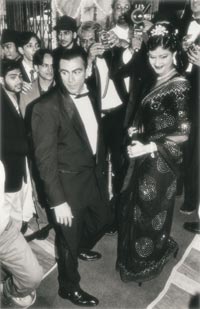 Age: 122
Total Posts: 1187
Points: 0
Location:
,
Recently Shehazad Rafique's film Mohobbatan Sachiyan was censored without any cuts by the Pakistan Film Censorboard.
Well some minutes back i saw on Geo Tv i saw that the team was in Empire Cinema where the viewing of the film by the censor board was being done.The host interveiwed the director and the cameraman.
The Most Imp.....Various clips of the movie were shown!
WOW!WOW!WOW!WOW!WOW!WOW!WOW!
This what i kept on saying while watching....
the picture quality was amazing!
It was like i am watching a Big-Budget Bollywood Movie!
Crystal-Clear....its on DI Format and procssed by Adlabs!
And the content...let me tell u....its shooting is completly done in Pakistan!
The Locations were breathtaking...seriously!I couldnt imagine such great camerawork,but Shehzad Rafique has already captured the senic beauty of Pakistan in Salakhain but this one if FARRRRRRRRRRR much better!
The hero Adnan and Veena Malik is looking good.
The picturization of the songs were nice,uptill now Veena Malik didnt overacted in the clips shown.Adnan was confident and gave good expressions.Didnt saw any clip containing Babrik Shah...i hope he dosent ruins the film!
The music,composed by Wajahat Attre,was good,i cant give it a rating yet because i havent heard the soundtrack properly.I think so Geo is the media partner of the film.
The cool thing is that the film is youth-orinateD!
The have shot in University,all the actors are young,thier wardrobe is stylish not like typical Punjabi Films.
By just seeing the songs and clips no one can declare this movie as a hit espeacially seeing disastorus end results of films like Tere Bin Jiya Na Jaye,Pehla Pehla Pyar and Tarap.
But lets see and hope for the best!