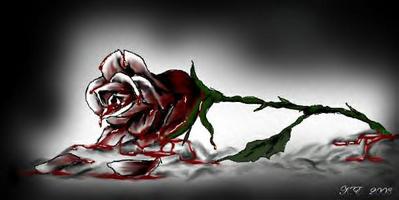 Dear Lord, I keep asking why,
tears keep falling from my eyes.
What is the purpose of this pain,
showering from love's domain.
I trust in you and all you say,
why does it have to be this way.
Why do we give our hearts to those,
who take and take as love grows.
With deceit they crush your heart,
the pain they give tears you apart.
Words of love and forever yours,
hurtful game of painful lures.
One day you no longer matter,
feeling numb your world shatters.
Why did I trust why did I care,
as I weep you are no longer here.
Dear Lord take my pain this day,
please make this heartache go away.
To love him I was a fool you see,
believing he truly cared for me.
He played his game very well,
with his loving, it was hard to tell.
But the writng in now upon the wall,
he has never loved me at all.