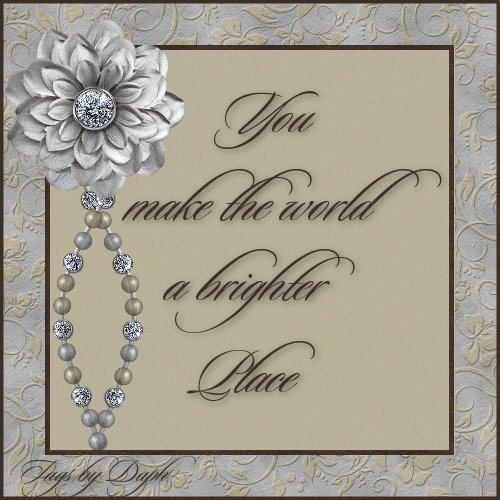 Many people touch our hearts
This happens every day
The kind and thoughtful things they do
The special words they say.
So much we take for granted
And so much we have to do
Many time's we forget to say
My friend, I do love you.
Memories we build together
Will stay within our hearts
Remembering things when nights are long
Or when a new day starts.
So starting right here today
I want you to know
You will always be very special
I just needed to tell you so.
God be with you each and every day
We will face our ups and downs
And keep that happy smile going
A special friend I have found
Have a nice day.