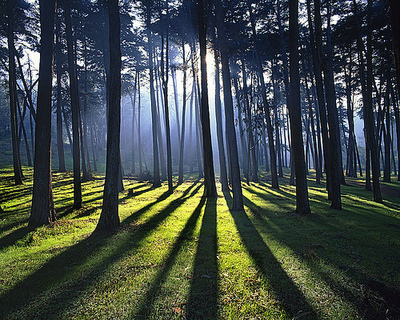 Sunlight fades beyond the yew,
shadows dance in mist.
Spirits drawn by morning dew,
ever softly kissed.
Tread lightly mid beams of haze,
stillness lies in wait.
Sound of silence on summer days,
let solace permeate.
Come sojourn through the quietude,
spirits meet the morn.
Lost souls quietly passing through,
another new day is born.
Above the treetops mist shall rise,
pierce evergreen dome.
Ever high, spirits fly in the skies,
on the pathway home.