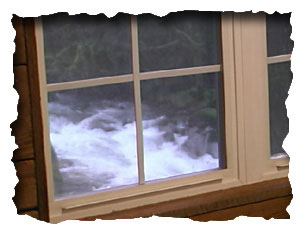 Ice pellets ping upon frosted window,
bare branches crack, snap in the cold.
The warmth of the apple cider makes,
mind journey to tomorrow yet to come.
Semblance of springtime invades my mind,
as porch light reflects winter's beads.
Glittering in moonlight of December sky,
hearth crackles with glowing embers,
thoughts of cuddling close together stir.
We forget for a while, the coldness outside.
fire flickers mid moon's dancing shadows,
like a scene from Fantasia upon window pane.
Dead leaves freeze upon leas and meadows,
snowbirds take fight for their existence.
Searching for berries as the ice storm subsides,
a new day dawns, brings a winter wonderland,
behold a crystallized, winter scene postcard.