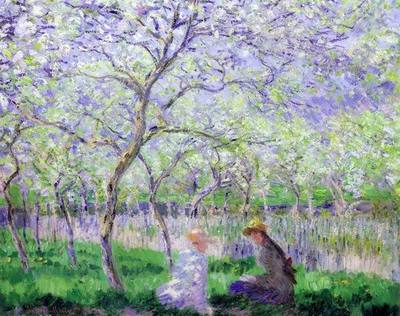 Balmy breezes blow white puffy clouds,
sweetness of honeysuckle floats in air.
Wildflowers speak of lavender and white,
nature's splendor is abundant everywhere.
Fragrance of springtime shower is soothing,
raindrops glinten mid early morning dew.
Sunshine rises, beckons new day dawning,
stillness of springtime placidity relaxes you.
Toss stones, make ripples in secluded pond,
disturbs silence with slight splashing sound.
Stroll through meadow delights my senses,
nature's serenity and tranquility abound.
Symphony of sounds trumpet landscape,
harmony in valleys and winding streams.
All cares tossed cautiously into the breeze,
spring renewal returns hopes and dreams