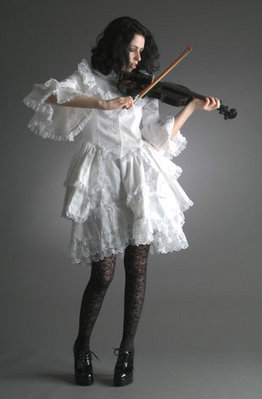 My lover's gift of sheer delight,
bow string help within hand tight.
Heartstrings echoes the melody,
as she plays love's tune for me.
Each chord played beckons me,
mid summer's night symphony.
Such beauty seen in her stance,
neath stars love begs a chance.
Plays me so well, plays me soft,
like a violin, adrift, aloft.
Heaven sent she plays her song,
angelic sounds strings me along.
Like a breeze I breathe her in,
takes my breath when night begins.
Into my dream she comes to play,
comes to steal my heart away.