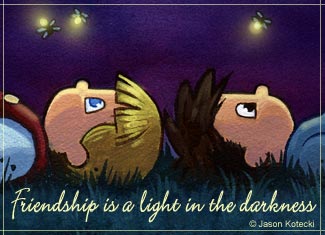 The many joys that life has brought unto me,
true friendship opened a new world to see.
No greater gift could you ever bestow,
you gave strength and helped me to grow.
You came and gave me the hope I so need,
bandaged a heart that would always bleed.
Your thoughtfulness and patience galore,
brought smiles, sunshine and much more.
Made me feel special, I lacked confidence,
searching answers, my life made no sense.
But there you were friend, heart in hand,
willing to make steady, life's shifting sand.
This season for giving, you gave me so much,
we wished upon a star, two hearts did touch.
To tell you how much you have meant to me,
look up, count the stars as far as you can see.