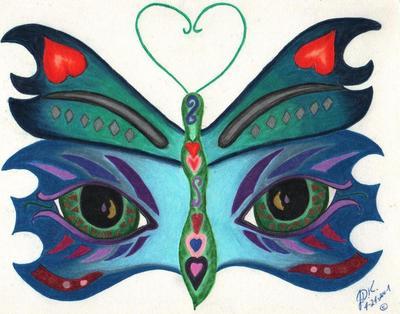 Behind the mask with stoic pride,
known truths within me hide.
Pretense becomes a fortress steel,
masquerading unrevealed.
Embedded in my tortured soul,
beneath the layers pain takes its toll.
Feigning joy with plastic smile,
so absorbed in self denial.
They look beyond not here within,
this conflict I can not win.
Hidden deep where dreams lie dead,
no longer dance in my head.
Feelings crushed beyond repair
no one said love would be fair.
Come take a peek behind this mask,
don't pity me is all I ask.
I chose to hide and chose to feel,
in the depths of love so real.
Within loves grip I shall not leave
unkind fate to always grieve.