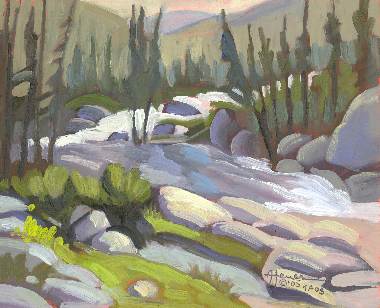 Thirst quenched, liquid crystal clear,
nature's refreshing fountain appear.
Carves path, downward it goes,
seeping, creeping slowly it flows.
Sparkling gift, trickles from earth,
more precious then gold in worth.
Sustains life in dry parched land ,
flowing gently into valley grand.
Game drawn to sounds of spring,
drink their fill, what nature brings.
The forest each day comes alive,
partakes clear water to survive.
Surfacing from deep under shale,
meandering down hill and dale .
Pure of taste, beneath the ground,
soothing aquatic bubbling sound.