Acid burn victim finally at peace ... or
Reply to Topic
sun_shine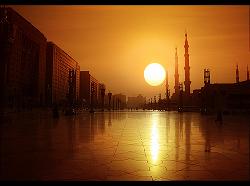 Age: 123
Total Posts: 13494
Points: 0
Location:
Afghanistan, Afghanistan
Assalam O Alaikum

*( i think i dont have the right to make you people sad,but Its Reality and a slap on our faces specially on the faces of all those ppl jo Human Rights kay liye kaam kartay hain.)

*By Fawad Ali Shah (February 2009)

KARACHI: Maria Shah is dead. The 23-year-old, acid victim succumbed to injuries at the Intensive Care Unit (ICU) of the Burns Centre on Tuesday, after infections took their toll on her body, hospital sources said.

Maria Shah belonged to Shikarpur. She was a graduate and was serving the community as a lady health worker, unaware of her fate. On January 16, while she was serving in a medical clinic, her disgruntled admirer, Muhammad Arsalan Sanjrani threw acid on her, which resulted in 40 percent of her body being disfigured. In the absence of any burns centres in interior Sindh, she was brought to Karachi for treatment in a critical condition as the upper half of her body was badly affected by the acid.

The police have already arrested the criminal. After the news of her death spread, the already tense atmosphere of the centre changed into grief. The family members of the victim burst into tears and clung to her body. Doctors were shaking their heads in remorse and the empathetic nurses hugged each other and wept.

The burns had left their mark on her, not only physically but mentally as well. The nurses who had been serving the deceased told Daily Times that usually whenever Maria came to her senses she used to weep.

"There was no charm for her in life," the nurses said. "Whenever we told her that she will be alright, her reply would be a determined but frightened, 'you are lying' she use to say," they revealed.

The incident changed Maria's life forever. She lost all her beauty. "There were times when she prayed for death," Zubaida, one of the nurses, claimed. The nurses said that she was having a hard time accepting her physical condition.

The senior nurse with tears in her eyes said that whenever Maria was in her senses she either would wish for death or would curse Sanjrani.

Talking to Daily Times her brother, Mehtab Shah, said that all of her family was grief stricken. "My sister never passed a single minute over the last 25 days without tears in her eyes," he said.

"The situation in our area is also tense," he said, adding that Maria's relatives were preparing for her burial in Shikarpur. "We want justice," said the middle-aged man and burst into tears. As sadness over powered him, words failed him and he could not talk any more.

The patients, who were in Maria's neighbouring beds, in the ward said that she usually woke up in the night, weeping and crying. "Why I am going through this agony," they said, quoting Maria. All of them felt sorry for the youngster.

Hours before passing away, Maria had spoken to her sister-in-law and had inquired about the culprit while asking her to kill him.

"Why is he still alive?" Maria had demanded unaware of the legal complexities involved in the prosecution of criminals in our country. She did not know that despite owning up to the crime, her murderer might escape death.

It may be remembered that Arsalan Sanjrani had earlier confessed to committing the crime. According to the police statement, he had testified that he committed the crime intentionally.

The doctors at the Burns Centre said that she had been in a critical stage. "After losing skin, her body was an easy target for infections," the doctors said adding that they did their best to save her but failed as the acid had penetrated her body and caused irreparable damage. Maria's face looked tranquil in her coffin. There were no wrinkles on her face and no tears in her eyes.

Though Maria is dead, her demise has opened Pandora's box. Maria's death is a slap across the face of our society. It may be remembered that the entire province of Sindh has one burns centre, which is located in Karachi. The people of interior Sindh have to travel to Karachi in order to get treated for burns. Ironically, even with all the efforts put into protecting women's rights, girls still continue to receive acid as gifts of love. "The verdict in Maria's case should be passed soon so that more incidents of the sort can be avoided," said Maria's sister-in-law.

Nothing is heavier than a child's body on the parents' shoulders. "I cannot believe she is dead," Baqir Shah, her father said, bursting into tears, adding that "I still remember her childhood and now..." he stops, unable to go on. The tears never stop, the memory never ages but sadly, life goes on.


---
Reply to Topic