sun_shine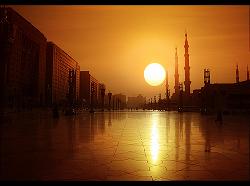 Age: 123
Total Posts: 13494
Points: 0
Location:
Afghanistan, Afghanistan
Assalam O Alaikum

*I Got this From an Islamic Forum
I just Love it,so wanna to share it will All of You

You can also Contribute
InshAllah...!

*"When I learn to respect myself, other people will respect me.
How can I develop respect for myself?
By keeping my mind positive and encouraging myself to grow and change for the better.
Demanding respect because of my position or background is simply arrogance.
On the other hand, listening with humility and valuing other people's advise naturally earns me respect. I get back exactly what I give out."

So True MashAllah...!
*Most Welcome jee...!

*Thought Of the Day

* Kindness is an inner desire that makes us want to do good things even if we do not get anything in return. It is the joy of our life to do them. When we do good things from this inner desire, there is kindness in everything we think, say, want, and do ...!


*Thought Of the day:

* I DON'T FEAR FALIURE, I ONLY FEAR THE SLOWING DOWN OF THE ENGINE INSIDE ME WHICH KEEPS SAYING," Keep going, Someone must be on the Top, why not YOU..??".
Try To Give Your 100% Best Always...!