sun_shine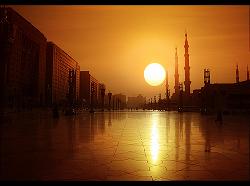 Age: 123
Total Posts: 13494
Points: 0
Location:
Afghanistan, Afghanistan
Assalam O Alaikum

*Mirza Adeeb ki kitaab ' Matti Ka Diya' se:

"A Tribute To All Mothers"

" Abba jee mujhey martey the to Ami bacha leti theen. Ek din meine socha ke ager Ammi pitai karengi to Abba jee kya karenge?

Yeh dekhne ke liye meine Ammi ka kaha na maana.

Unhon ne kaha bazar se dahi la do. Mein na laya.

Unhon ne salan kamm diya, meine ziyada per israar kiya.

Unhon ne kaha peerhi ke uper beth ke roti khao.
Mei zameen per dari bicha ker beth gaya.
Kaprey meley ker liye. Mera lehja bhi gustakhana tha.

Mujhey poori tawaqa thi ke Ammi zarur maarey gi.
Magar unhon ne mujhey seeney se laga ker kaha,

"Kiyun puttar maa sadqey tu beemar to nahi?" Uss waqt mere ansoo the ke rukte hi nahi."


May Allah swt Bless All The Mothers and fathers
Ameen...!