jason statham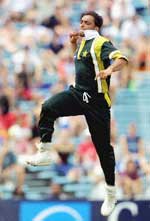 Age: 122
Total Posts: 2999
Points: 0
Location:
Pakistan, Pakistan
Madonna has reportedly changed her name to Esther. The singer was inspired to take on a new name by her study of Jewish mysticism known as Kabbalah.




Madonna is rarely seen out without Kabbalah's trademark red string bracelet.




Her husband, Guy Ritchie, is also a follower of Kabbalah.




Madonna and Guy have a son together, four-year-old Rocco, and Madonna has a seven-year-old daughter, Lourdes, from her previous relationship with her former personal trainer, Carlos Leon.




She said the best thing about growing older was getting smarter. The key to a successful marriage is learning to apologise, she said.