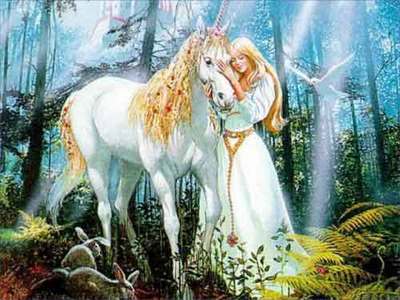 Journey of nightly dreams,
slumber, swept far away.
Magical place of laughter,
kingdom mid jovial forte.
Legend of horned stallion,
mystical creature of grace.
Galloping through journey,
in awe of magical place.
Rainbows and waterfalls,
both sparkling, shimmer.
Golden dome upon castle,
flects of sunlight glimmer.
Riding beneath moonlight,
each star tells a story.
Princes, knights in battle,
life and death full of glory.
Time long ago when fairies,
danced, played in the rain.
In dreams once more return,
to childhood wonders again.